At Richville United Church of Christ, we seek to provide spiritual guidance and support to our community. Our message of hope, healing, love and compassion is spread daily through our services and involvement with the local community.

We welcome everybody to join us to achieve spiritual balance in their lives and seek answers to their problems.

For more information, please call us at 330-832-1891 and one of our members will be very pleased to help you.
UPDATES REGARDING COVID-19 AND THE CHURCH...
July 3, 2020
We will be resuming in-person worship on Sunday, July 5 (10:30 AM). Below is listed our social distancing and safety protocols, which all in attendance will be required to follow:
GUIDELINES FOR RETURNING TO IN-PERSON WORSHIP FOR RICHVILLE UCC
These guidelines where created using the Heartland Conference UCC recommendations for Phase 3 which include the following:
· 4 weeks declining COVID-19 case counts in your area (we have decided that our church will be looking at a 2 week decline).
· Widespread availability of testing.
· No PPE shortage.
REQUIREMENTS ONCE WE RETURN TO IN-PERSON WORSHIP
1. In–Person Worship of 50 people maximum (many of the guidelines ask for no more than 25 people, but we are confident that, given our sanctuary size, we can safely accommodate 50…and have done so for funerals, under the maximums previously-established by Gov. DeWine's office).
· Continue holding online worship along with in-person worship of no more than 50 people.
· Encourage those at high-risk to worship online.
· Family units will be permitted to sit together -with an empty pew in front and behind them.
· Single persons/family-units will be spaced 6' apart in the pew.
· Face masks are required of all in-person worship attendees. All attendees are encouraged to provide their own face mask. If you do not own a face mask, one will be provided for you at the door before entering the church.
· Avoid physical contact with those who are not part of your immediate family unit.
· Cover coughs/sneezes with tissue/inside elbow (dispose of tissues immediately).
· Wash hands with soap and water or use hand sanitizer after coming in contact with surfaces and coughing/sneezing.
· Refrain from touching facial areas (eyes, ears, nose).
No Singing at In-Person Worship (we are still discussing the particulars of how to pull this off & how long to maintain this practice).
· Hymns will be played by the organist and worship attendees can hum to themselves.
· All hymnals will be removed from the pews and the words to songs will be printed in the bulletin.
· Special music involving 1-4 people will be permitted on the raised stage of the sanctuary keeping at least the 6' distance from the first row of worshipers & utilizing individual microphones &/or microphones which pick-up multiple voices free-of-touch).
No Personal Touch Rituals of In-Person Worship (including the following)
· Offering plates will be located in the back of the sanctuary to leave envelopes before or after service. We continue to encourage other means of giving such as using Paypal, online transfers or payments, credit card transactions etc.
· No Fellowship pad and pew Bibles will be used. Attendance will be taken by a designated person including the name of each person present and the pew they were sitting in. Attendees are permitted to bring their own Bibles for personal use only.
· Children's sermon will take place but the children will remain in the pews and not come forward
· No communion plates will be passed. Individual packaged communion elements will be available in a basket to pick up before entering the sanctuary
· Contact such as hugging or shaking hands with other family units is strongly discouraged.
No Fellowship food before or after worship
· Your Consistory and Church Leaders greatly discourage mingling in the fellowship hall or the parking lot before or after the church service.
· The exterior entrances to the church will be opened at 10:15 AM and closed 15 minutes after the service ends.
· Door handles will be disinfected by the janitor before and after all services.
· Hand sanitizer will be available within all rooms of the church.
Children's Church and nursery
· Children's church will take place outside only, weather permitting, encouraging social distancing
· Opening of the nursery will be determined on a weekly basis. If 1-2 children need watched, the adult with them will be required to wear a mask and limit the use of toys.
We are additionally developing protocols if we should discover an individual in our fellowship has tested positive for Covid-19. These include deep cleaning, contact-tracing, notifying our worshippers/health-department (abiding by all HIPPA regulations) & postponing further in-person activities until such a time as we can determine it is safe to regather once more.
Thank you for your time & attention. If you have ANY QUESTIONS, please don't hesitate to contact Pastor Will, the Safety/Reopening Team, the office &/or your Consistory. We continue to be deeply grateful for how faithful you all have been in these trying days & for all of the ways The LORD has enabled us to remain connected & effective in our mission/ministry amidst the safety measures we've been undertaking.
-------------------------------

June 3, 2020
While we are NOT yet opening back up for regular, in-person worship (and have many uncertain "benchmarks" to pass & preparations to make), we have slowly started to engage some smaller, more manageable ministries.

Based on the recommendations of the Safety/Reopening Team & the affirmative vote of Consistory, small groups are now permitted to return to the building.

Please read the following for details...

SAFETY PROTOCOLS FOR REOPENING SMALL GROUPS
*(We define "Small Groups" as gatherings of 10 people or less)*

Beginning June 1st, 2020, Richville UCC began reengaging our hosting of small group ministries & programs. The following precautions should be observed for all in-person meetings…

· Door handles should be wiped-down with disinfectant prior-to & following gatherings.
· Entrance/exit doors should either be attended (opened/closed) by a single individual or propped-open as the group assembles & then again at dispersal.
· No "lingering". Participants should arrive no more than 15 minutes prior to gathering & should leave within 15 minutes of the meeting's ending.
· Attendance charts are to be maintained for each meeting of every group (for potential Contact-Tracing measures). If confidentiality is required, the given group will retain these documents unless/until such a time as they might need to be furnished (in the event of positive COVID tests within the group).
· Masks/face-coverings are to be worn.
· For the foreseeable future, groups are to use ONLY either the Fellowship Hall or the Sunday School room directly across from the office ("Ruth's" class). Choice/use of space is to be reported to the church staff.
· Only the upstairs restrooms are to be used.
· Social-distancing (of 6 foot separations) is to be practiced.
· Hand sanitizer will be available within the rooms being used (in addition to the dispensers located all around the building).
· At the conclusion of meetings, group-organizers will spray-down the hard-surfaces which have been used (chairs, tables, etc.) with the disinfectant the church provides. This particular cleaner is not to be wiped-off, but allowed to air-dry.
· Until further-notice, there are NOT to be refreshments offered at gatherings.

ADDITIONAL PRACTICES:
o Avoid physical contact with those who are not part of your immediate family unit.
o Cover coughs/sneezes with tissue/inside of elbow (dispose of tissues immediately).
o Wash hands after making contact with surfaces/coughing or sneezing/using the restroom. When washing hands, use hot water/soap & wash for at least 20 seconds.
o Refrain from touching facial areas (eyes, ears, nose).
o Any trash generated by a group should be disposed of immediately following the end of the meeting (trash bags taken to dumpster by the shelter/picnic pavilion).

-------------------------------

May 19, 2020

UPDATE ON PLANS TO RETURN TO FORMAL WORSHIP
Your consistory voted at the May meeting to suspend returning to formal worship until July 5, 2020, at the earliest. Our main concern is the well being of our entire flock at Richville UCC. A subcommittee has been formed, with representation from all age groups in our congregation, to discuss how we will come back and what precautions will be observed. This subcommittee will bring recommendations to the Spiritual Life Committee to review, and they in return, will report back to Consistory at the June meeting. As your leadership, we are trying to be proactive during this difficult time.
Conditions with COVID-19 continue to change daily, so we will be diligent in keeping up with the latest recommendations from Governor DeWine and the UCC. Nothing will be set in stone and we are very open to your questions and opinions. Please feel free to contact myself or Pastor Will with any concerns or suggestions. We don't expect this to be a quick process because of the severe consequences that could occur with rash decisions.
Please look for updates in the Weekly Messenger and we hope to have some guidelines set up by mid June.
Blessings,
Karen Gerber, Spiritual Life Chairperson
-------------------------------

April 28, 2020
As the famous fantasy author, Christian, and veteran of World War I, J.R.R. Tolkien reflected, we don't get to choose what season we're in. We "merely" get to decide how we will respond to the one we find ourselves in.
To that end, I am grateful for all the ways that our congregation has been "stepping-up" and choosing to navigate the "new normal" of our current crisis with flexibility, grace, and love. While The Church of Jesus Christ (and our congregation) have always possessed these character traits, they are vitally important right now to the welfare of the world GOD has entrusted to us.
So, the question is: How do we continue to exhibit these qualities as we weather the next few seasons of doing ministry in the context of the coronavirus?
While we've been fortunate to have already had in-place many methods for distance-worship and congregational care; and as everyone has done a remarkable job tailoring our ministry to the continually-evolving Covid-19 realities, much of the next phase of our response is uncertain. For instance: almost immediately after our state's Stay-At-Home order took effect, RUCC's leadership determined to cease in-person worship and gatherings until (at least) May 24th. However, more recent developments may cause us to push that date out a little bit further. In the meantime, we have added more opportunities for online engagement and are in the process of developing new or altered ministries to reach our congregation and community –even as we anticipate "phasing back into normal life" over the coming months.
Some of the possible initiatives we are exploring include:
* Card-writing campaigns for nursing homes and residential facilities
* Meal preparation and delivery for the homebound (and, perhaps, using this as the "launching pad" to
resume a revised version of our traditional fundraiser dinners –with "drive-through" pickup)
* Protect-mask sewing drive
* Activity-bag deliveries to our Sunday School aged families.
In addition to the items above, we will be considering how to reinstate regular programming with a safe and staged/staggered strategy (i.e. –setting occupancy limits, ensuring health precautions are taken by/for participants, establishing clear "boundaries" for physical-distancing, and so on). We are also discussing how to celebrate Mother's Day and the Confirmation of our soon-to-be newest members (Katelyn Thomas and Carter Black), as well as how/if to offer VBS and similar activities. All of this is being done with prayerful discernment –taking account of the orders, guidelines and recommendations coming from the CDC, State and Federal government, and our own denomination.
In the meantime, we ask everyone to keep us updated with any changes to contact-information, prayer requests, pastoral care situations, and/or needs for assistance. Please stay connected via the phone, our website and social-media platforms, email and so-forth. We are doing our best to reach-out weekly (especially to those who are not active online), but we need everyone's help to keep updates flowing in a timely and accurate manner. Here, I want to once again give a great, big THANK YOU to the Called-to-Care team (as they have made congregational connection and my job as a shepherd profoundly easier during this strange time).
At this point, details are changing on an almost daily basis, so I have to apologize that much of what I've shared has been so vague, but I'm also blessed to see how well the entire church-family is "rolling with the punches" of this pandemic.
And with that, I will close with the prayer that the purifying fire of The Holy Spirit that we'll celebrate on Pentecost will bring us all better health, more power, and a greater ability to speak The Good News in ways all people can hear and understand!
All Peace, Love & Blessings,
Pastor Will

-------------------------------

April 24, 2020

As we did for Communion Sunday in April, we have pre-packaged Communion packs available for Communion Sunday on May 3. We encourage you to stop by the church during office hours (M W F 9 AM - 3 PM and T TH 9 AM - 1 PM) to pick up your pack.

-------------------------------

March 27, 2020
UPDATE ON OUR MINISTRY AS WE DEAL WITH COVID-19
By now, we pray each of your families has received personal contact from either myself, my wife (Brittany), our President/Lay-Minister (Bonnie), and/or Called to Care. If you have not, please get a hold of me or the church office and correct/update your contact information so we all can stay connected in Christ.
For those who have not heard as yet, since Governor Dewine's stay-at-home/shelter-in-place order (as of 3/23), we have disbanded all in-person ministry gatherings (including small groups, self-help groups, yoga, etc.). We are, however, of course, continuing to provide worship, Bible Study, congregational care and community outreach. Most of this is transpiring online and when necessary we are still offering direct support as we are able (following CDC etc. guidelines). This means that most pastoral care, spiritual formation and/or interpersonal interactions are taking place via communication technologies. Nevertheless, certain portions of our ministry require (safe) personal engagement. So, for instance, a small handful of select volunteers continue to staff missions such as PHP food bank satellite distribution, assembling/mailing the newsletter and so forth.
With an abundance of care and caution, assuming we will remain in "lockdown" until following Easter, we are in the midst of planning alternative means to facilitate/deliver Holy Week and other worship services/celebrations. While not all plans are finalized as yet, we are prepared for Palm Sunday/Celebration of The Lord's Supper. During the week of 3/30 - 4/5, please stop by the church during normal office hours (M-W-F 9 AM - 3 PM, T-TH 9 AM - 1 PM) to pick up your pre-packaged/hygienically sealed Communion packs. At the moment, we have a limited supply (which should cover the needs of our formal membership). However, if we run out we will offer an online Prayer of Consecration for Elements that you can scrounge up in your own home. We will also be trying to distribute palm branches at the same time (as 4/5 is Palm Sunday).
Plans are still underway for altering how we conduct Holy Week services. That said, we are endeavoring to hold "Drive-In" Easter Sunday worship. Folks will be invited to gather (in their cars) in the parking lot behind the church near our outdoor pavilion.
In the meantime, we are constantly providing updates on all of our online/social media platforms. For the latest information, please go to our website, Facebook page, Instagram, Snapchat or Twitter.
Please make it a point to pass this all along to any of our loved ones who do not use electronic media.
Don't forget to keep me informed of any prayer concerns and/or pastoral care needs. You can also contact our Lay-Minister, Bonnie Willis, or the church office.
In Christ's Peace and Love,
Pastor Will
-------------------------------

March 23, 2020

UPDATE ON PERRY HELPING PERRY FOOD BANK
Presently the church is still accepting donations during regular office hours M-W-F 9 AM – 3 PM, T-TH 9 AM – 1 PM). The Food Bank is not only in need of "staples" (see previous post), but also needs materials for weekend snack packs as well as volunteers for distribution.
Additionally, our local schools, while continuing daily distributions of meals, are running low on necessary staff/volunteers. Please contact the church if you have availability to help with any of this and we will coordinate with PHP/Perry Schools accordingly.
Further details on health and safety protocols, schedules, etc. will be shared as available.
Thank you for your prayers and your efforts!
Say your prayers and wash your hands.
Jesus loves you and so do we.
God is with us. God is for us. We are here for you. Let's be here for one another.
Peace and Blessings,
P-Dub
(aka: Will Stuart, pastor)
-------------------------------
March 20, 2020
A NOTE ON MAINTAINING OUR MINISTRY AS WE DEAL WITH COVID-19
During this time of social distancing and assorted other precautions, we are still a family of faith who is actively finding ways to stay connected and minister to one another (and our community) despite and across our current physical separation.
We are constantly providing updates on all of our online/social media platforms. For the latest information, please go to our website, Facebook page, Instagram, Snapchat or Twitter.
Beyond what we've traditionally shared (in terms of worship, devotionals, study notes, etc. online), plans are in the works to both alter and expand how we record and/or post our existing ministries. Keep your eyes open for new platforms and additional resources to care for you, your family and our neighbors.
Please make it a point to pass this all along to any of our loved ones who do not use electronic media.
Don't forget to keep me informed of any prayer concerns and/or pastoral care needs. You can also contact our Lay-Minister, Bonnie Willis, or the church office.
In Christ's Peace and Love,
Pastor Will
-------------------------------
March 16, 2020

Beloved,
As I mentioned on Sunday, each day there are updates and additional restrictions in this current national state of emergency. We must maintain the safest environment for our congregation. Decisions are made with consideration to the length of time between exposure and actual illness as well as the time that the virus can survive on hard surfaces and the potential for compromising the health of those we love.
After weighing all the local, state and national health department recommendations, Pastor Will and I have agreed that the best action to take at this time is to cease in-person worship until further notice.
At this time there are many things that must be considered; meetings, the events that are a part of the Easter celebration, as well as the needs of members of our community that should be staying home during this time.
Pastor Will is brain-storming options to offer alternative worship experiences.
Alternative opportunities for spiritual support are being considered.

Details will be forthcoming regarding facilitating meetings in an electronic format.

There are countless things to consider and address.

Please continue to watch your email (and social media platforms) for updated information.

Your help will be important to successfully reaching all of our members.

I appreciate your support during these trying times. Stay well.
In peace,
Bonnie Willis
(Consistory President)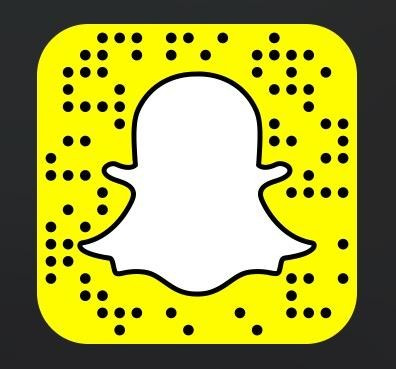 RICHVILLE UCC IS ON SNAPCHAT!

We are also on:
TWITTER: @RichvilleUCC
INSTAGRAM: RichvilleUCC