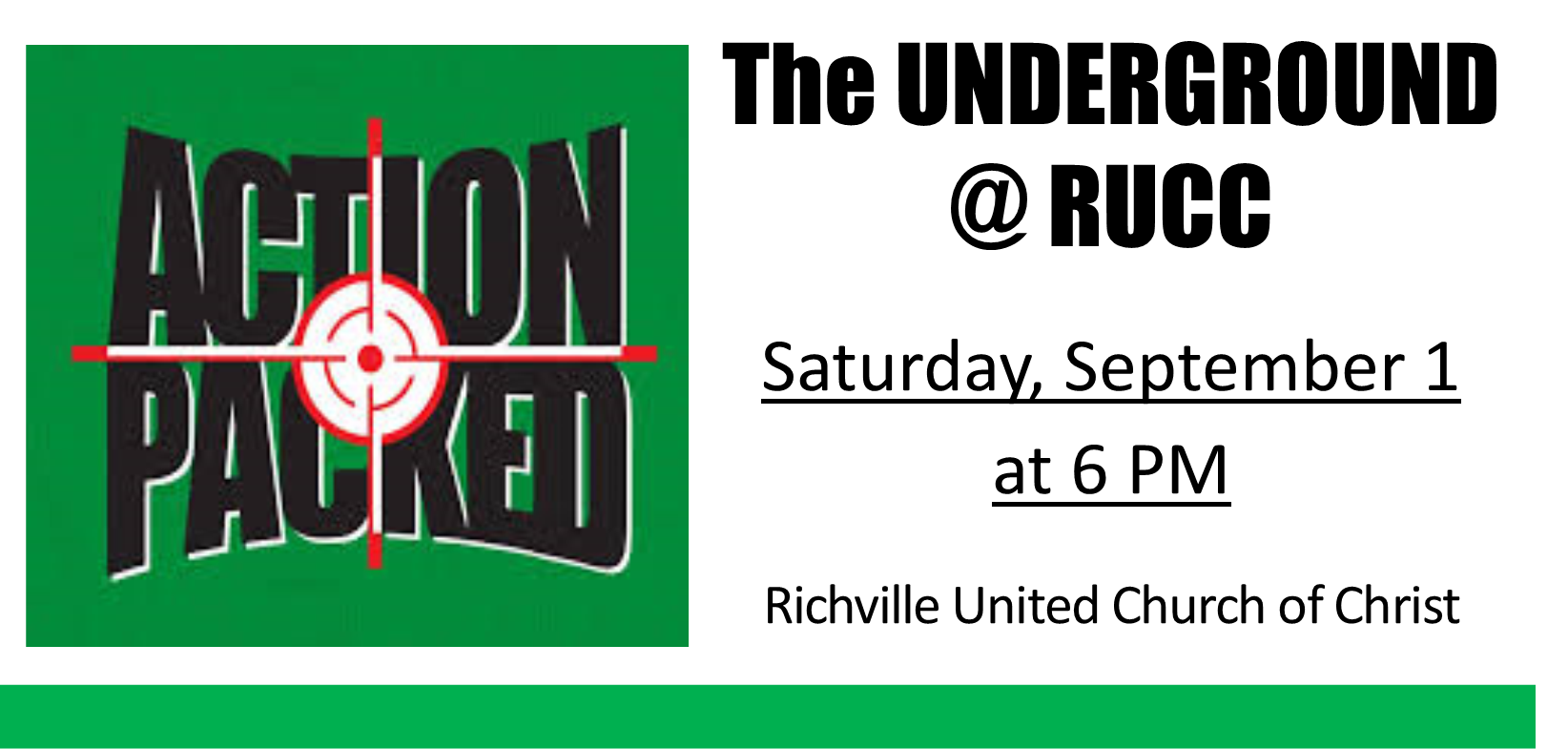 Join our new experiment in worship, THE UNDERGROUND, held the 1st Saturday of each month at 6 PM
(doors open at 5:30 PM). We gather in the "Patio Room" in the lower-level of the church.
ALL ARE WELCOME! INVITE YOUR FRIENDS!
THE UNDERGROUND @ RUCC is a casual family-friendly worship experience. Come enjoy a comfortable setting, grab a cup of coffee or tea and relax in the embrace of Christ's Love and the community of faith.
Follow us on Twitter! @RichvilleUCC @uNDRGRD
Stay updated on what's new in The Underground by joining our Facebook Group:
The Underground (a holy experiment in worship @ RUCC)!
https://www.facebook.com/groups/730179590704943